Smartphone network configuration (Android)
a) Select your smartphone menù button, then select Settings.

b) In the Settings screen menù, select Wireless & networks.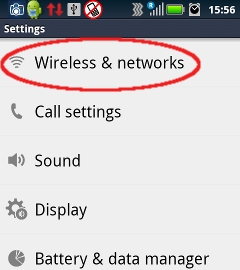 c) In the Wireless & networks settings screen menù,
1) put a check (if necessary) in Wi-Fi box;

2) then select Wi-Fi settings.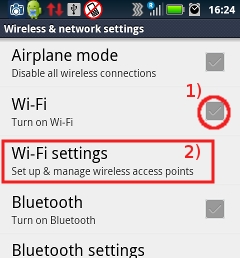 d) In the Wi-Fi settings screen menù, select SISSA-WiFi.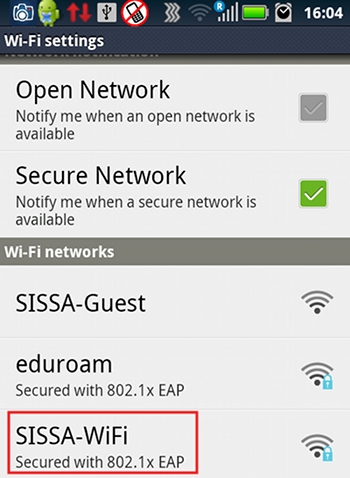 e) In the SISSA-WiFi screen menù:

1) in the EAP method field select PEAP;

2) in the Phase 2 authentication field select MSCHAPV2;

and now scroll on

3) in the Identity field insert your SISSA username (in our example is jsmith);

4) in the Password field insert your SISSA password;

5) at the end confirm with Connect.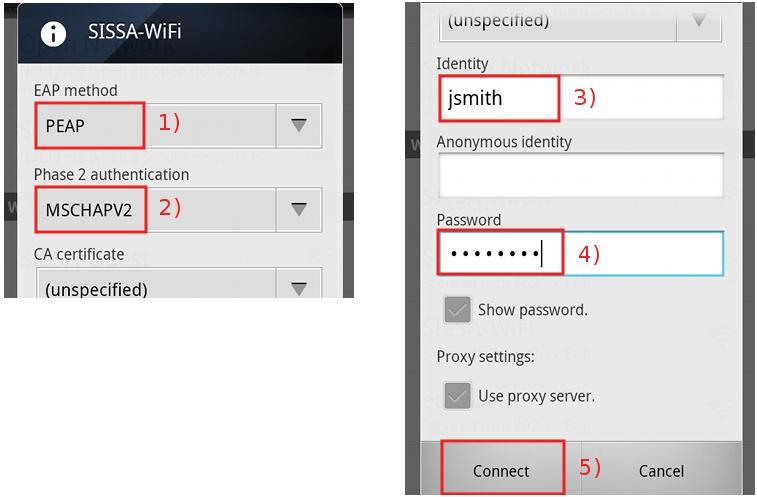 f) Now you are connected, select your home smartphone button to exit from network settings menù.
To disconnect from wireless network, follow the first three steps of this guide and unchek Wi-Fi box.