Proxy Server Guide - Firefox 2.x or 3.x (Windows)

a) Start Mozilla Firefox.
1) Click on the Tools menu on the top of the window, then

2) select Options.
1) click on the Advanced icon at the right of the window;

2) select the Network tab;

3) in the Connection section click on Settings.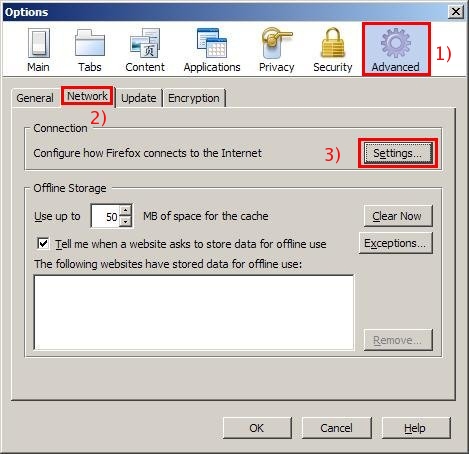 c) In the Connection settings window, in the section Configure Proxies to Access the Internet:
1) put a check in the box Automatic proxy configuration URL:;

3) click on OK to save the settings and close the Connection settings window.