Setting the laptop in DHCP Mode (Mac Leopard)
If you are outside SISSA, you do not need to set your computer on DHCP,


If you are inside SISSA, it is mandatory to set your laptop in DHCP.

To set the dhcp on your laptop, please follow these steps.
a) On the menu located at the top of the window:
1) click on the Apple menu, then

2) select System Preferences.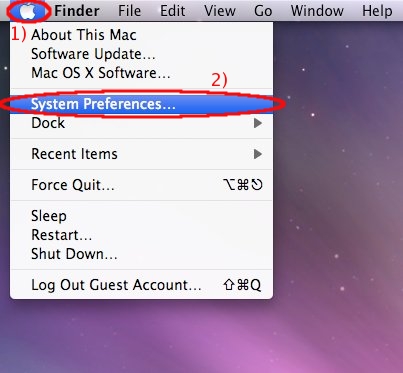 b) In the System Preferences window:
please look for Internet & Network section, then click on the Network icon.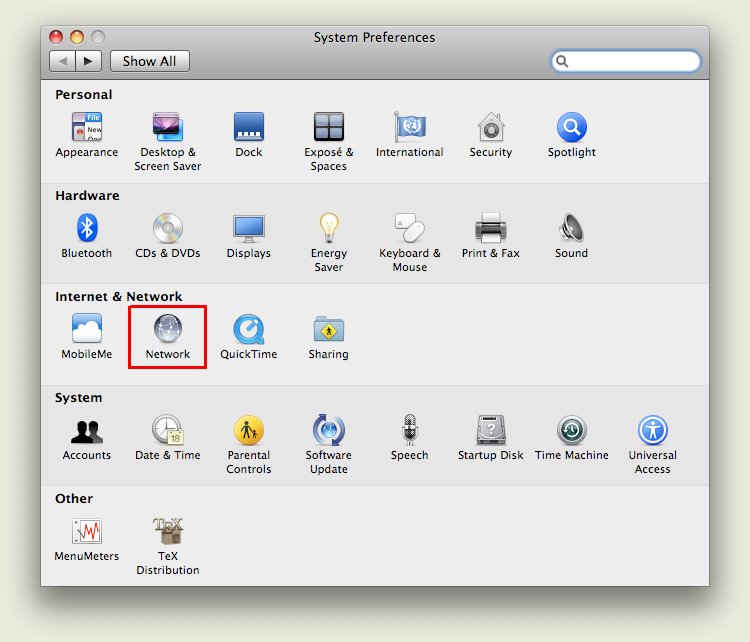 c) In the Network window:

1) in the Location drop down list select Automatic;


2) in the Configure drop down list select Using DHCP;


3) click on Apply to save the settings;

4) at the end close all the windows.

……remember to close windows click on red " ball " on the top of the window (left corner)

.

Please note: if in this window you have some values, which you use in other Institution, WRITE THIS INFORMATION, BECAUSE AFTER DHPC SETTING the previous values will be automatically REMOVED.