How to uninstall the old Sissa network printers configuration on Windows
a)
1) Click on the start button on the taskbar usually placed at the bottom of the screen;

2) then click on Control Panel.



b) In the Control Panel window:
click Add or Remove Program.



c) On the Add or Remove Programs window:
1) select SISSA Printers, the content of the window will change and

2) you will be able to click on Remove button.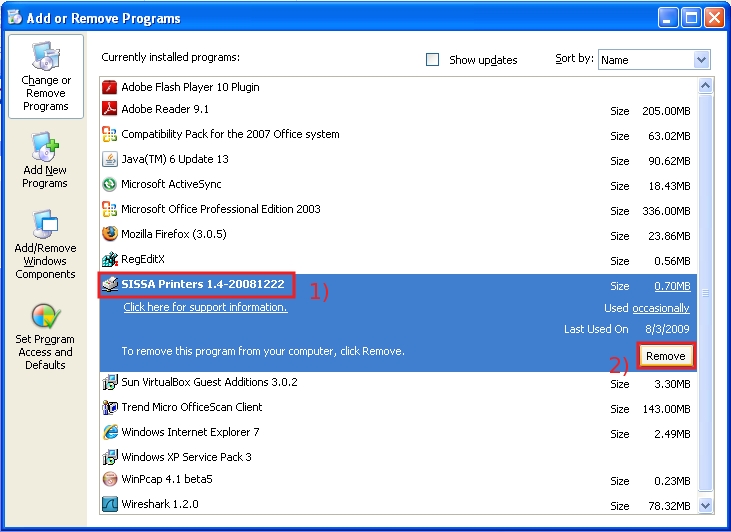 d) On the SISSA Printer Uninstall window:
click Yes to confirm the operation.





e) The system will inform you that: SISSA Printers were successfully removed from your computer.
Click on OK