This is an old revision of the document!
---
Check your Thunderbird configuration (v. 10.x - examples on Linux o.s.)
WORK IN PROGRESS. PLEASE DO NOT READ THIS PAGE JET…….
The configuration have to be done the first time you run thunderbird version 10.x.
a) On the main thunderbird window:

1) in the top of the window click on the Edit menu;


2) then click on Account Settings.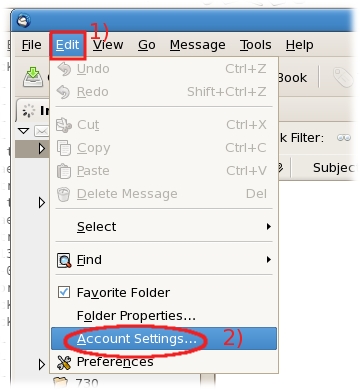 b) The content of Mail Account Setup window will change:
click on Create Account button when it will appear on the right.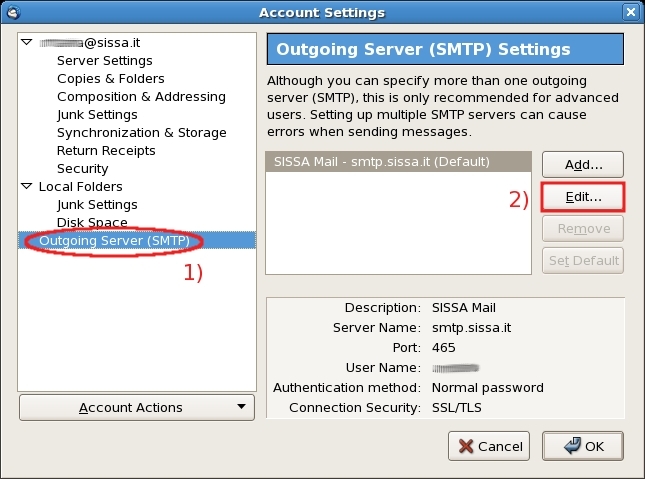 c)