How to configure Thunderbird 17.x to use SISSA e-mail services
The configuration have to be done the first time you run thunderbird.
Run Thunderbird then:
a) If you have never used this program before or after a software upgrade, a window like this will appear:

put a check, if it is necessary, in the boxes E-Mail and Always perform this check when starting Thunderbird;


then confirm clicking on OK.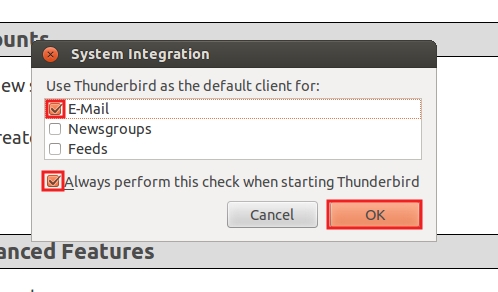 b) In the Welcome to Thunderbird window:
click on Skip this and use my existing email button.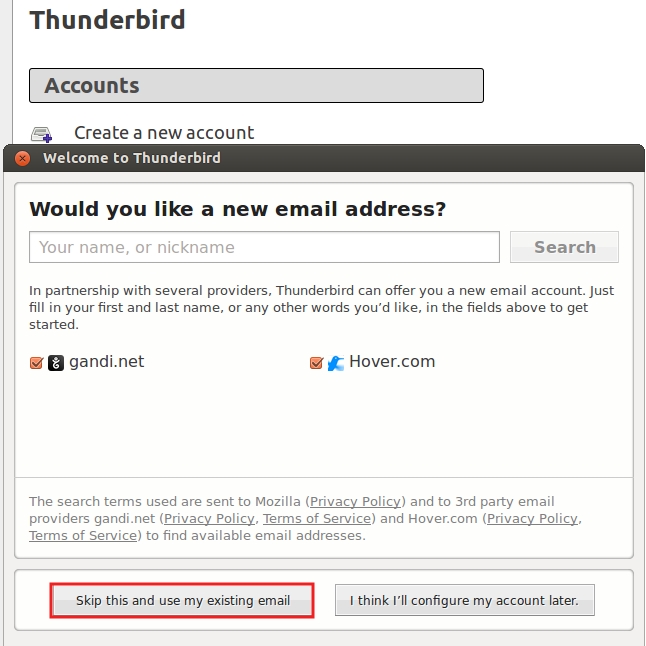 c) In the Mail account Setup window:

1) In the Your Name field write your name (for example John Smith);


2) In the Email Address field write your email address (for example jsmith@sissa.it);


3) then click on Continue.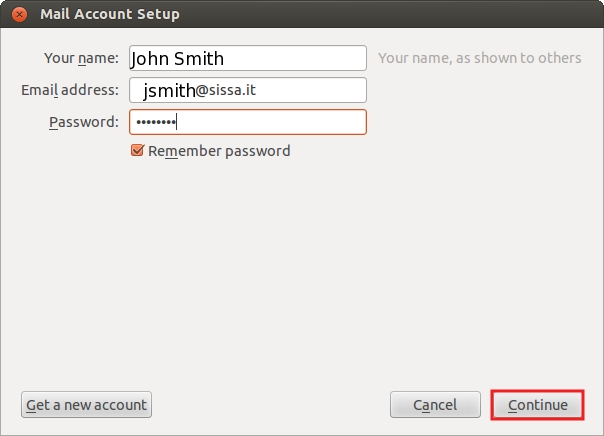 d) The Mail account Setup window will change,
please check the Incoming, Outgoing, Username values, if they are ok, please click on Done.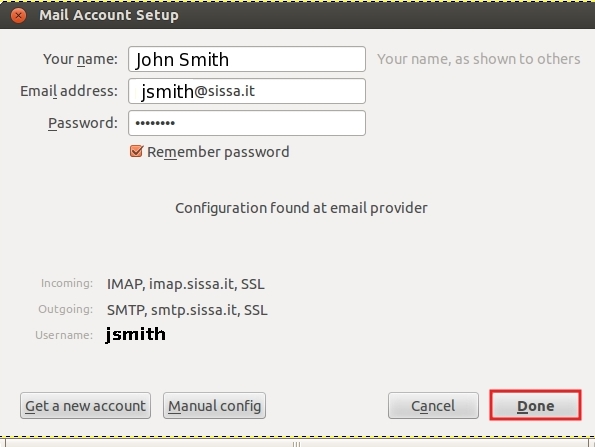 ---

The base configuration is completed, but now, we suggest to activate two options Clean up ("Expunge") Inbox on Exit and Empty Trash on Exit. Please note these are not compulsary options.

e) On the top/right of main thunderbird window look for three lines icon (Displays the Application Menu), 1) then click on it,
then select the menu: 2) Preferences –> 3) Account Settings….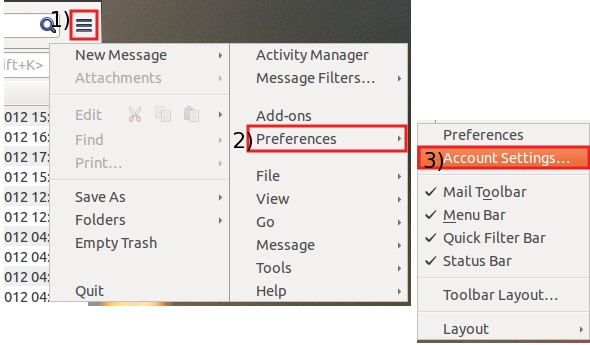 f) On the Account Settings window, select Server settings on the left,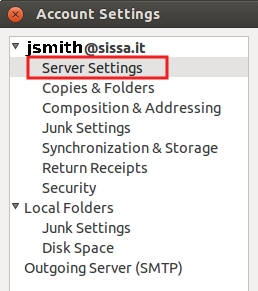 g) The content of the Account Settings window will change on the right,
in the Message storage section of this window,
put a check in Clean up ("Expunge") Inbox on Exit - and - Empty Trash on Exit boxes.
At the end confirm clicking on OK button.